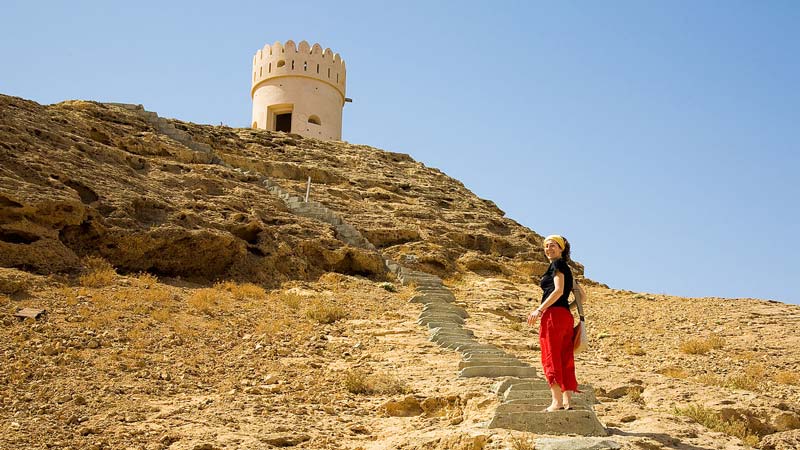 Sur is a popular tourist destination (photo: Andries Oudshoorn)
Oman is one of the safest and most relaxing countries in the world to visit.
The following advice is intended to help you make the most of your visit to the Sultanate and understand the country's culture, customs and laws.
You can find more information here.
Local customs
Omani people are known for their generous hospitality and friendliness. However, as in any country, visitors should respect local customs and etiquette.
Dressing conservatively is appreciated. This is particularly important when visiting religious sites.
You should respect the essential courtesy of Omani culture. Noisy or unruly behaviour (or gestures) are not welcome.
Photography
You should ask for permission before photographing people. As in many countries, photographing some government buildings or military sites is not allowed.
Flying drones or remote-controlled flying devices without a valid licence is against the law.
Spirits and e-cigarettes
It is possible for tourists and visitors to buy and drink alcohol in licensed venues, such as hotels, restaurants and clubs. The legal age for drinking alcohol is 21.
It is a legal offence to drink alcohol or to be drunk in public.
Importing and using e-cigarettes is illegal in Oman.
Ramadan
During the holy month of Ramadan, eating, drinking and smoking in public in daylight hours are forbidden, for Muslims and non-Muslims.
Safety
Oman is one of the safest countries in the world with one of the lowest crime rates in the world.
However, as when visiting anywhere, you should to take basic safety precautions e.g. keeping passports, money and other valuables in a closed bag or a safe at your hotel.
Emergencies
In case of illness, accident or other emergency, the following information may be useful.
To call an ambulance in Oman you should dial 9999.
You can find a complete list of foreign embassies and consulates in Oman here.