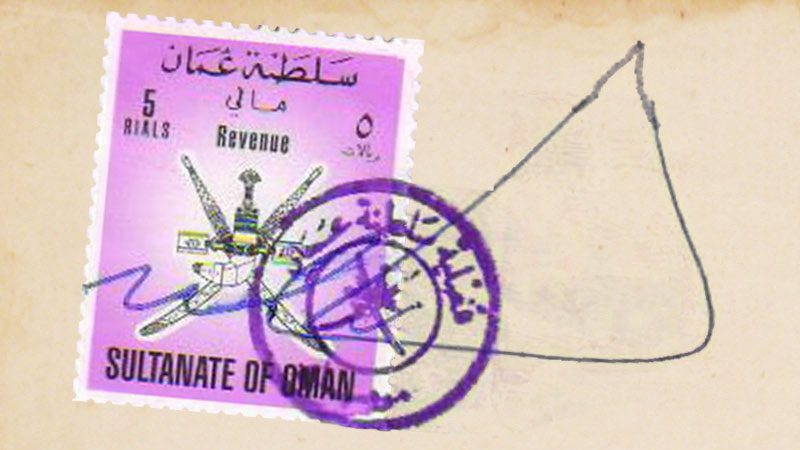 The Foreign Ministry provides a range of document attestation services.
The Foreign Ministry of Oman offers services to help Omani citizens, foreign residents, businesses, and visitors when they need to have documents attested.
This is usually required when someone has an important, official document relating to their personal, family or business affairs which they need to have certified as genuine.
There are a range of charges for these services as set out below.
People requiring documents attested by the Foreign Ministry should visit one of the attestation offices run by the Ministry in Muscat, Rusayl, Khasab, Al Buraimi, Sohar, Nizwa, Sur and Salalah.
Location of attestation offices
Muscat (head office)
Foreign Ministry
2601 Al Kharjiyah Street
P.O. Box 252
P.C. 100
Muscat
2463 4575
Al Buraimi
P.O. Box 27
P.C. 512
Al Khadra
2564 1485
Sohar
Al Turayf Street
P.O. Box 261
P.C. 311
2686 4866
Rusayl
Rusayl Industrial Area
2415 5168
2444 9688
Khasab
Hay Al Matar
2673 1134
Sur
P.O. Box 244
P.C. 411
2554 2019
Nizwa
Hay Al Turath South
P.O Box 576
P.C. 611
2543 1216
2543 1114
Salalah
North Aukad St
P.O. Box 40
P.C. 211
2321 3557
Attestation fees
Fees for attesting documents in various different categories are listed below.
Section
Description
Fee (OMR)
Attestation fees for trade agencies, contracts, certificates and invoices
Trade agencies /original 
60
Duplicate copy trade agencies
30
Trade contracts /original 
40
Duplicate copy trade contracts
20
Certificate of origin /original 
20
Duplicate copy certificate of origin
10
Trade Invoices /original
From (1) to $10,000
50
From  $10,000 to $50,000
70
From $50,000 to  $100,000
100
Above from  $100,000 
150
Duplicate copy of trade invoices: 50% of the original fee paid
Attestation fees for civil contracts, agencies and certificates
Other regular agency - original copy
20
Other regular agency - duplicate copy
10
Marriage contract - original copy
10
Marriage contract - duplicate copy
10
Divorce certificate - original copy
20
Divorce certificate - duplicate copy
10
Declaration of freedom from a wife - original copy
20
Declaration of freedom from a wife - original copy
10
Study Certificate - original copy
10
Study Certificate - duplicate copy
10
Other certificates (enclose details of the certificates listed under the name of 'other certificates') - original copy
30
Other certificates (enclose details of the certificates listed under the name of 'other certificates') - duplicate copy
30
A replacement of a lost Document - Original copy
30
A replacement of a lost Document - Duplicate copy
30
Attestation of other certificates not listed above - Group One
Commercial registration
30
Chamber of commerce and industry   membership
30
Cargo manifest
30
Closing accounts of companies
30
Labour clearances
30
Plans of companies' projects
30
Certificate of military equipment utilization
30
Certificate of analysis of nutrients in foods
30
Attestation of other certificates not listed above - Group Two
A death certificate
10
A certificate of non-conviction
10
A certificate of experience
10
An employment certificate
10
 An age estimation certificate
10
Other Documents
Study certificates issued only once for Omani students residing abroad - original copy
10
Study certificates issued only once for Omani students residing abroad - duplicate copy
5
Medical certificates for Omanis who take medical treatment abroad
10
Duplicate or copy of Medical certificates for Omanis who take medical treatment abroad
5
Replacement of Lost Documents 
Civil
10
Commercial
30