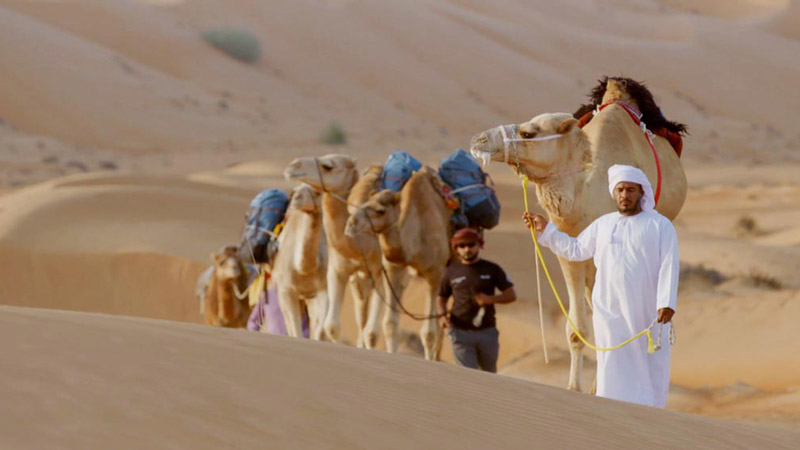 The Rub' Al Khali, or Empty Quarter, in the West of Oman.
The Sultanate of Oman is the third largest country on the Arabian Peninsula.
It has a total area of 309,500 square kilometres (approximately 120,000 square miles).
Oman is strategically located in the south east corner of the Arabian Peninsula at the junction of Africa, Asia and the Middle East.
Its long coastline includes regions that can be green and habitable, unlike much of the country's interior which lies in the wilderness region of the Arabian Peninsula known as the Rub' al Khali (The Empty Quarter). Traditionally considered as arid desert, credible evidence now suggests that there is water under the sands.
Oman's varied and attractive landscapes and its unspoilt wilderness areas provide outstanding leisure opportunities.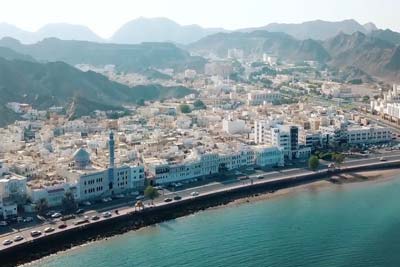 Muscat, the capital of Oman.
In the Hajar Mountains the mountain peaks of Jabal Shams (at around 3,000 metres, the highest peak in the Arabian Peninsula) and Jabal Akhdar (Green Mountain) offer dramatic locations with breath-taking views and cool temperatures all year round.
All this, combined with the natural friendliness of its people, makes Oman an attractive destination for visitors.
The capital Muscat lies on the northern coast between the sea and inland mountains. Further north along the coast lies Sohar, the birthplace of Sindbad the sailor, a major industrial and port city.
In the Governate of Dhofar, in southern Oman, where seasonal monsoon winds make the region green and fertile, lies the coastal city of Salalah, which operates one of the most active trans-shipment seaports in the region with a growing industrial and free zone hub.
In general, the climate is hot and dry in the interior and hot and humid along the coast. Summer temperatures in Muscat often pass 40C. Winters are mild and pleasant, with lows around 20C.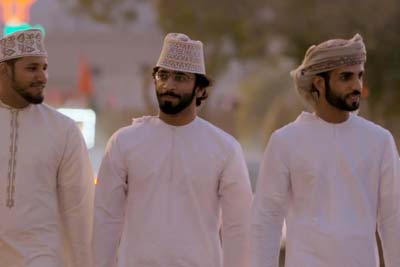 Half of Oman's population is under 30.
Oman's population is around 4.5 million, with about 40% non-Omani expatriates. Around half the population is aged under 30.
More than 80% of the population live in urban areas, with 50% of the population living in and around Muscat.