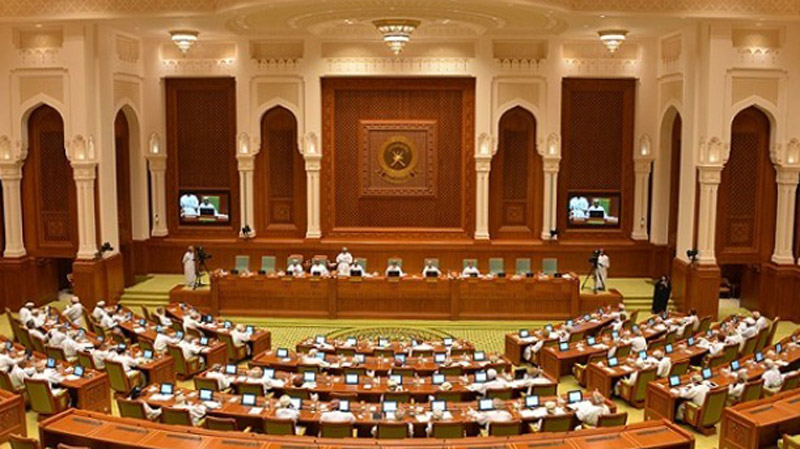 Majlis A'Shura has an important role in making laws.
This article was written before the promulgation of the Council of Oman Law by Royal Decree No 7/2021 by His Majesty Sultan Haitham on January 11th, 2021. It will be updated shortly.
The Majlis A'shura is the lower house of the Omani Parliament 'Oman Council'. The upper house is called State Council. It is a financially and administratively independent institution and is based in Muscat.
It was established in 1991 to replace the previous Consultative Council of the State. The Majlis has been accorded legislative and oversight competences to serve the country and the nation and participate in the development march.
The 86 members democratically elected for four-year terms , both men and women, are drawn from the 61 Wilayats (counties or provinces) of Oman. Wilayats with more than 30,000 people elect two members, while other provinces elect one member. All Omanis over the age of 21, men and women, may vote.
Legislative role
Since 2011, the Council of Ministers refers a draft law to the Consultation Council, which must approve or amend it within three months. The draft law is then referred to the State Council to approve or amend, as it sees fit.
If the State Council and the Consultation council disagree a vote is held in joint session to resolve the issue. Any bill passed by both councils must be approved by His Majesty the Sultan to become law.
The Consultation Council has the power to propose legislation and make other recommendations to the Government and to participate in the drafting of the five-year development plan.
Other responsibilities
Majlis A'Shura is also responsible for discussing and making recommendations to the Council of Ministers on Oman's annual budget and development projects, as well as draft economic and social agreements that the government is planning to issue, conclude or sign up to.
Ministers are required to submit an annual report to Majlis A'Shura about the work of their Ministries and the progress of projects. They may be invited to appear before the Majlis to provide more detail for debate by the chamber.
Membership
Members of Consultation Council must be Omani citizens over 30 years of age. They must hold, as a minimum, the General Education Diploma. They must not have a criminal record for offences of dishonesty or moral turpitude and they must not have any civil judgments against them.